About Us & Our Clients
About Us - For over 30 years we have been providing high quality engraved and printed name badges, signs, plaques, awards, and custom printed promotional products.
About Us, Testimonials, & Our Clients
For over 30 years, we have been providing high quality products which not only promote your business but also help you create an atmosphere that that assists the relationship building with your customers and clients.
Welcome to Recognition Center Inc. and RC Promotions, conveniently located around 20 miles west of Boston, Massachusetts.
Here, our professionals know that branding, recognition services and identification is not just about a product your employee is required to wear: it's about having strong branding presence that sets your company beyond the competition.
It's about making the initial consumer/employee experience identifying and relating with your brand, and keeping a visual image that allows for the consumer to not only identify the name of the employee, but also keeping your brand in the forefront. Our mission is to help our clients accomplish these branding and marketing goals with a personal consultation experience where we diligently work with your ideas, by tapping into our experiences, all while keeping your budget in mind. No project is too small or too large for Recognition Center or RC Promotions.
Client Testimonials
Anthony L.
Boston, MA
"I recently moved my name badges from a different company to RC a few weeks ago. I messaged Diane and immediately got a response (email and telephone). She was the most patient and kind person to work with (especially from a guy who knows nothing about the industry).




The quote for each name badge was dramatically lower than the vendor I was using previously (which I was surprised about, especially since these guys offer high quality stuff).




After going back and forth via email (which she was very responsive) I had an order placed and within 3 days I received the product.




I was highly impressed, I cannot even explain! They were more than I imagined. I would suggest anyone who is looking into a trophy company / embroidery company / whatever to check these guys out.




Five stars for customer service




Five stars for quality"
Dan B.
Chicago, IL
"Diane was so responsive with my project. I NEEDED customized pens for an event by a specific date, and somehow she got it done. She helped me through the process. You are never alone when you work with Recognition Center, they are almost like a consultant with their products."
Carl S.
Dennisport, MA
"Diane, Thank you so much for making the football shirts and for your personal service. Everyone loved them."
Our Valued Customers and Clients
Schools and Colleges
From Identification Badges, Room Signs, Desk Plates, Door Plates to ADA compliant signs - We have your school covered.
University of New Hampshire
Boston University
Boston College
BC Law
Northeastern University
Suffolk University
Simmons
Framingham State College
Bridgewater State University
Massachusetts Institute of Technology
Matignon
Fay School
Boston Latin School Association
Colgate University
Massbay Community College
Clark University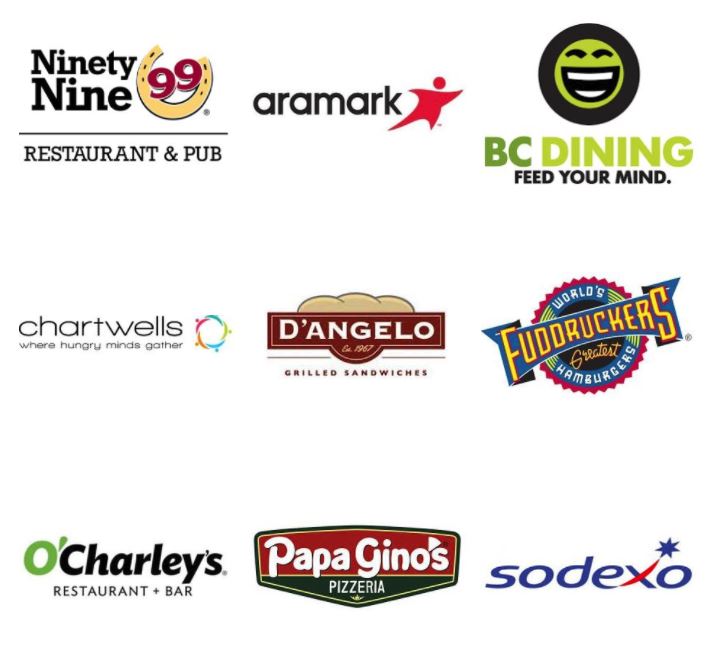 Food Service Industry
Name Badges, General Restaurant Compliance Signs, Beautifully branded products, we can provide any size food service or restaurant group the products they need.
Sodexco
Aramark
Chartwells
BC Dining
Fuddruckers
D'Angelo, Papa Gino's
O'Charley's & 99 Restaurants
Binghampton Univeristy Dining
UVM Dining
Stoneforge Restaurant
Plymouth State University Dining
Many custom Colleges and Universities.
Hospitality, Assisted Living, Senior Living & More
Many states have patient rights laws that require identification badges and signage. We supply many top Assisted Living, Hospitals, and other residential establishments the products they need to be in full compliance.
Hall Keen Assisted Living Communities
Autumn Glen Assisted Living
Bayberry
Susan Balis
Cameron House
Brigham House
Stafford Hill Senior Living Campus
Northbridge Companies (Assisted Living Communities)